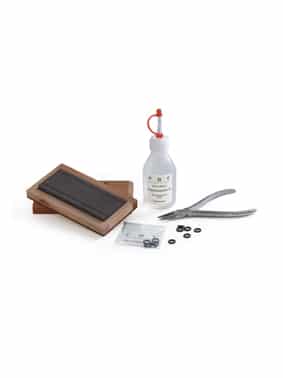 Instrument Repair / Sharpening Service
We are able to offer an instrument repair / sharpening service for most makes of instruments. Repair costs vary depending on the work required but typical costs are in the range of £20-£40 per instrument.
IMPORTANT INFORMATION:
Due to the nature of the repair / sharpening service and the fatigue that can be caused to alloys that have been damaged or are not new, if during the repair / service procedure the instrument breaks or becomes un-fixable due to existing damage to the instrument we cannot be held responsible for this damage. We will endeavor where possible to make good the item if it is at all possible.
If we are unable to repair an instrument or we feel it is uneconomical based on the replacement cost of the instrument we will inform you and discuss alternative options available.
To return your instrument(s) for repair or sharpening please send your instruments together with a PO order reference number (and a valid VAT exempt certificate if applicable) and a brief note of the service required to the address below.
Please Note: We cannot guarantee a fixed service time, typical turnaround is 10-15 days but during very busy times or holiday periods this time can extend to 20+ days.
All items are returned to the customer using a signed for delivery service. We do not charge for delivery